An exotic cocktail of rose, neroli, geranium, ginger, patchouli and ylang-ylang in sweet almond oil, hemp and rosehip .
Use for beautiful massage with your partner or as a rich body moisturiser after bathing.
Leaves you feeling confident, warm and aroused.
All oils apart from the rose are the produce of organic agriculture.
£8.99 50ml / £16.99 100ml / £29.99 200ml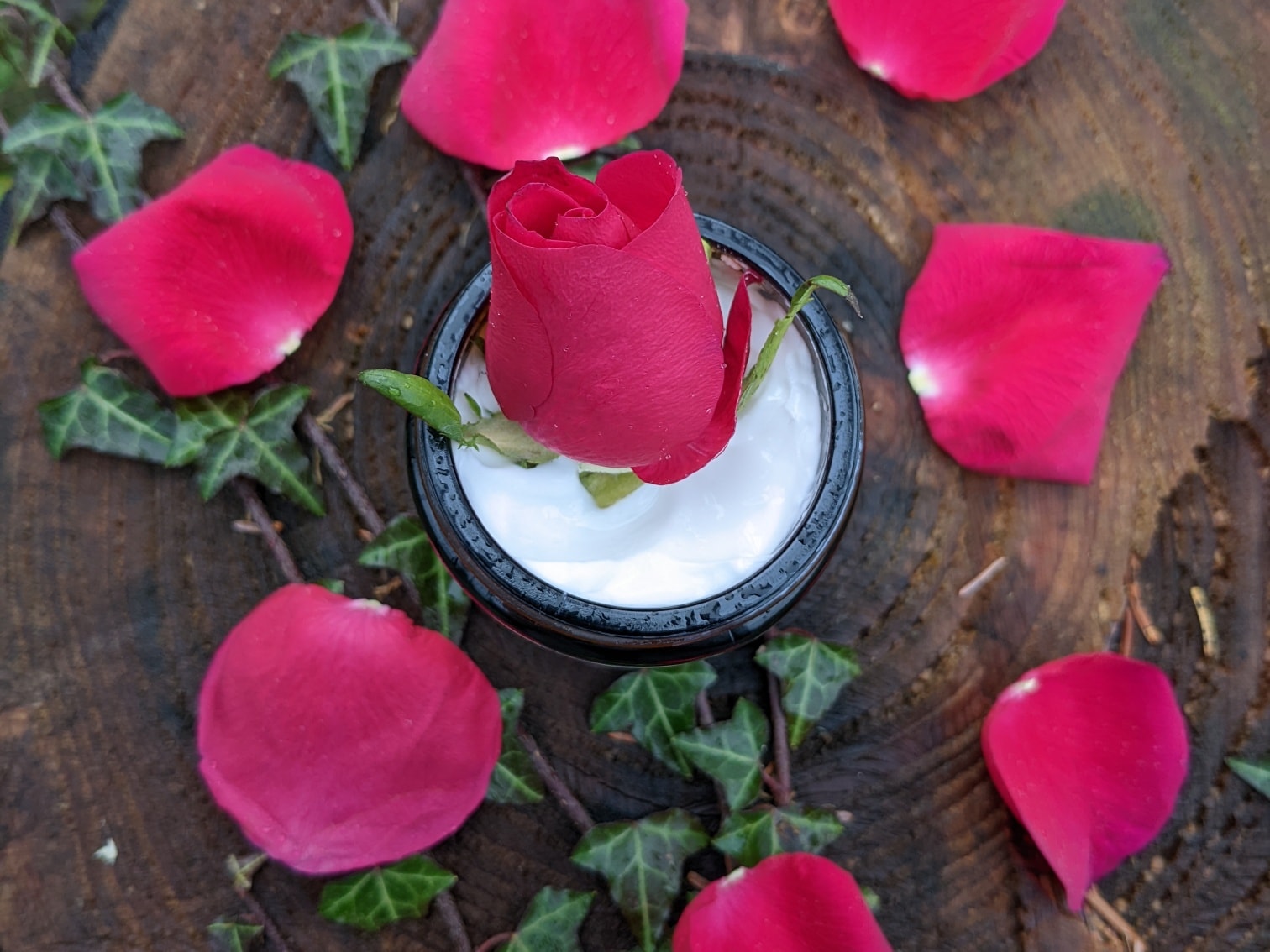 Impressive
Beautiful and Ethical
Luxurious Herbal and skincare products handmade in Whitby, North Yorshire.
Proudcts Often Bought Together