A very pure and simple cleanser and skin toner made only of organic rosewater, witch hazel and glycerin. Splash on skin or use with cotton wool to refresh, tighten, cleanse and moisturise the skin. Leaves a healthy glow.
Rosewater tightens the pores, prevents/reduces eye puffiness, softens the skin, natural make up remover and adds a beautiful glow.
Witch hazel tightens the skin, cleans and soothes, is strongly antioxidant and removes excess oil.
Vegetable glycerine is cleansing, moisturising, toning and helps prevent wrinkles.
£7.95 100ml / £13.95 200ml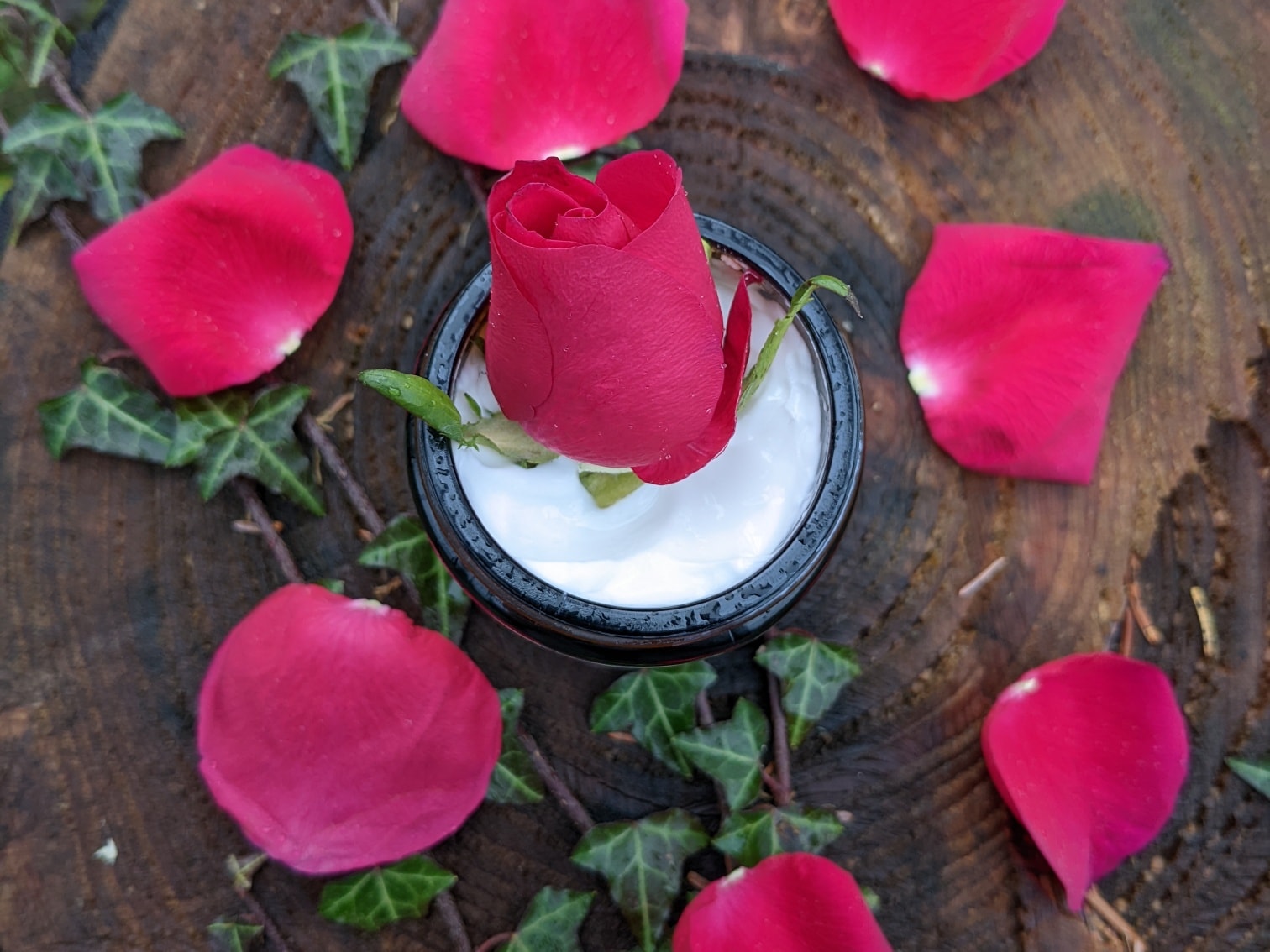 Impressive
Beautiful and Ethical
Luxurious Herbal and skincare products handmade in Whitby, North Yorshire.
Proudcts Often Bought Together