A deeply moisturising thick balm with a divine blend of essential oils in a rich raw shea butter. Organic unrefined shea butter, organic argan oil and organic hemp oil with geranium, lavender, rose and patchouli essential oils. This product is very thick, suitable for areas of dry skin such as elbows, knees, hands & feet. Can also be used sparingly on very dry skin on the face.
Vegan & not tested on animals.
97% certified organic ingredients.
Plastic free. Biodegradable bubble wrap made from plants.
Please note that in warmer temperatures in the summer raw shea butter can have a slightly grainy texture which is normal and will melt on the skin.
40ml /  100ml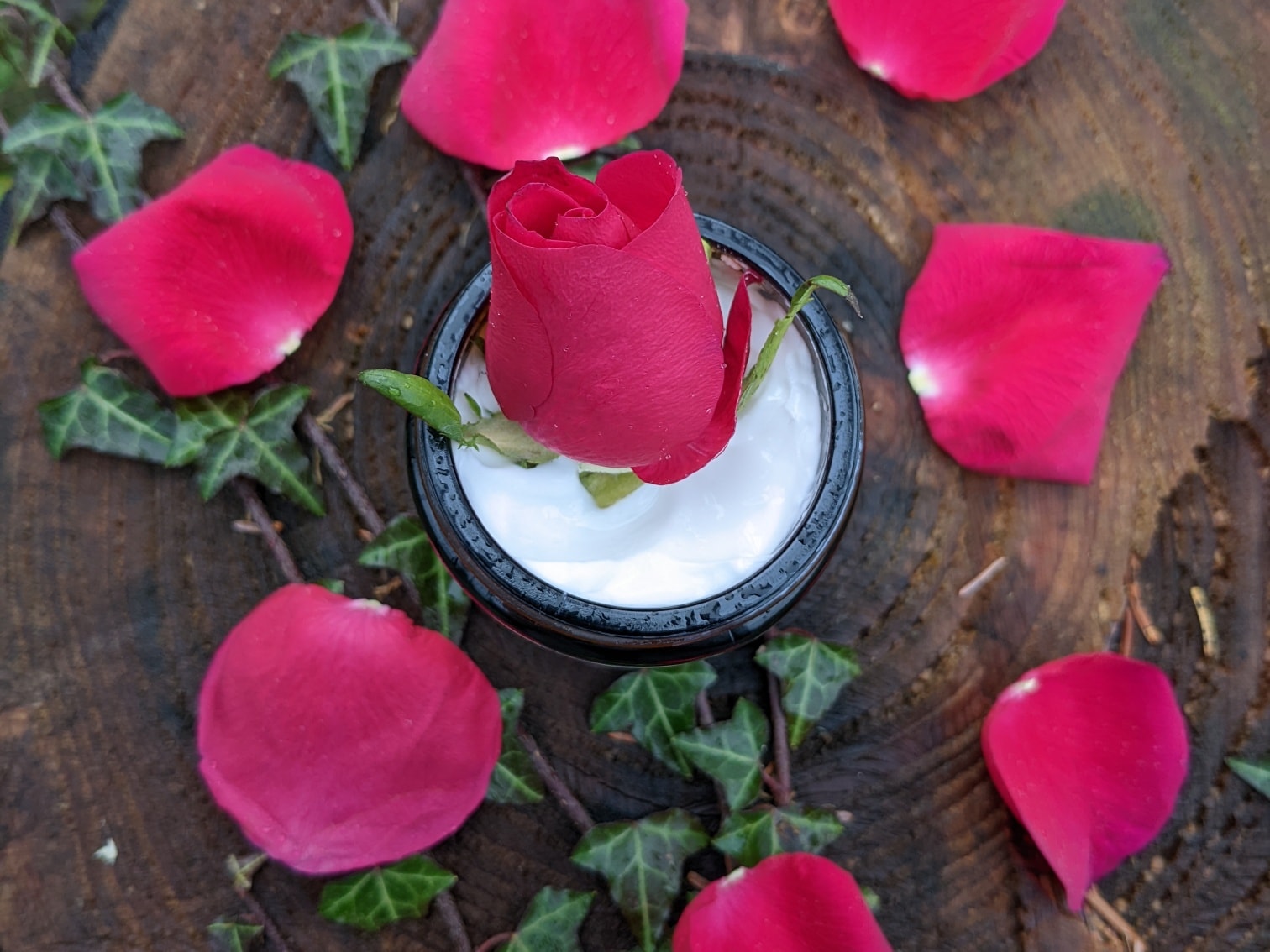 Impressive
Beautiful and Ethical
Luxurious Herbal and skincare products handmade in Whitby, North Yorshire.
Proudcts Often Bought Together